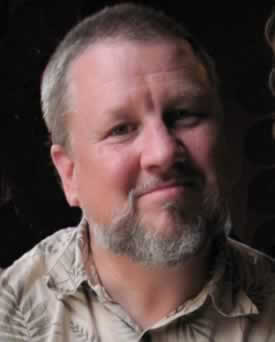 Office: PSF-506A
Phone: 480-965-7965
Fax: 480-965-8102
E-mail: Semken at asu dot edu
Mailing address:
Arizona State University
School of Earth and Space Exploration
PO Box 871404 (Postal service) or
Bateman PSF Room 686 (Courier services)
Tempe, Arizona 85287-1404 USA
en

Associate Professor of Geology and Geoscience Education, in the School of Earth and Space Exploration at Arizona State University, and
Deputy Director for Education and Outreach, EarthScope National Office at Arizona State University.
Research
I'm an ethnogeologist and geoscience education researcher. My research is focused on ways that place, culture, and affect influence modes of inquiry, teaching, and learning in the Earth system sciences. This work is directed toward enhancing Earth science literacy and diversity in the geoscience community, and is mostly based in the geologically, ecologically, and culturally diverse places of the American Southwest.
Teaching
I regularly teach these courses: Earth Science in Arizona and the Southwest, Field Geology I and II, Historical Geology, and Teaching Earth and Space Sciences. Before joining ASU, I taught geological sciences on the Navajo Nation for 15 years.