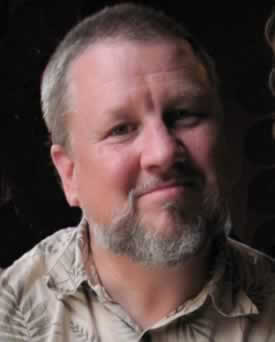 Office: PSF-506A
Phone: 480-965-7965
Fax: 480-965-8102
E-mail: Semken at asu dot edu
Mailing address:
Arizona State University
School of Earth and Space Exploration
PO Box 871404 (Postal service) or
Bateman PSF Room 686 (Courier services)
Tempe, Arizona 85287-1404 USA
en

Associate Professor of Geology and Education, and Associate Director for Community Outreach, in the School of Earth and Space Exploration at Arizona State University,
Senior Sustainability Scientist, Julie Ann Wrigley Global Institute of Sustainability at Arizona State University, and
Fellow of the Geological Society of America.
Research
I'm an ethnogeologist and geoscience education researcher who explores the effects of sense of place, culture, and affect on modes of teaching, learning, and conducting research in the Earth sciences. My students and I work in the geologically, ecologically, and culturally diverse places of the American Southwest and Latin America. We seek to enhance public Earth science literacy, diversity in the geoscience community, and environmental and cultural sustainability in our study regions and beyond.
Teaching
I regularly teach these courses: Earth Science in Arizona and the Southwest, Field Geology I and II, Introduction to Historical Geology, and Teaching Earth and Space Sciences. Before coming to ASU in 2003, I taught geological and environmental sciences at the tribal college of the Navajo Nation for 15 years.